Good morning, We will have a two hour late start today, Monday, January 24, 2022. Buses will also run two hours late. Thank you and have a great day!

The first rehearsal of the UND Honor Band is about to begin. Blake is representing us.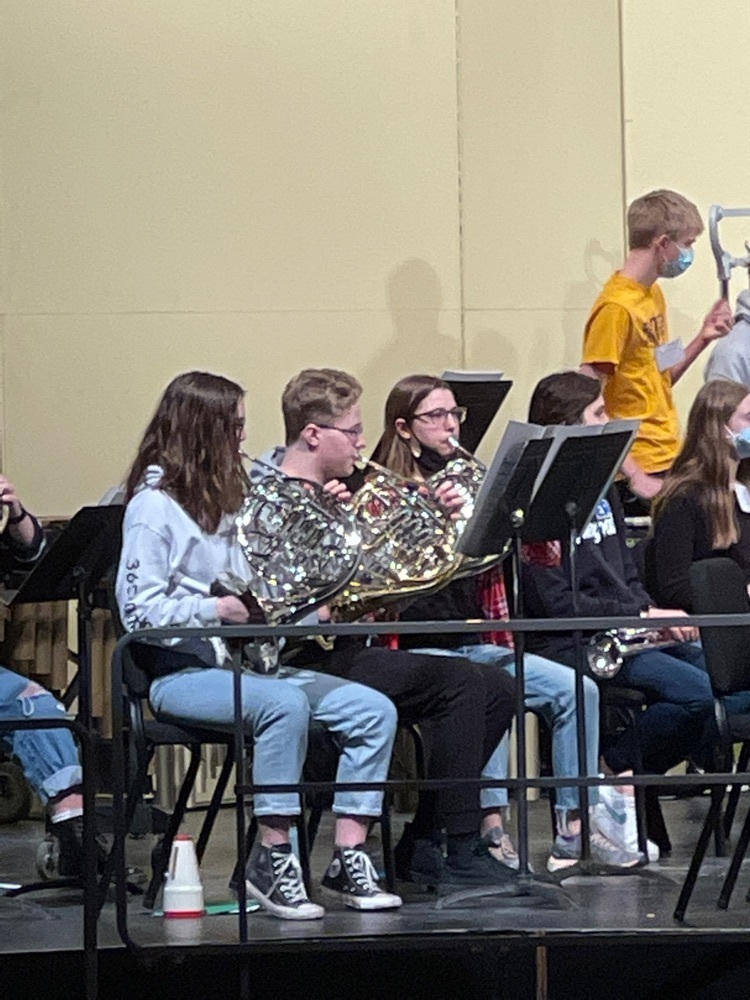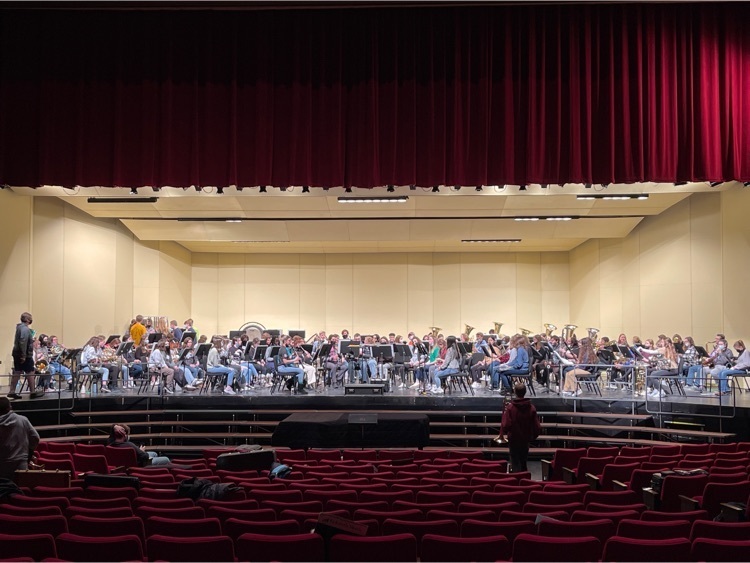 Mark your calendars for The Stolen Heart Play, February 14th!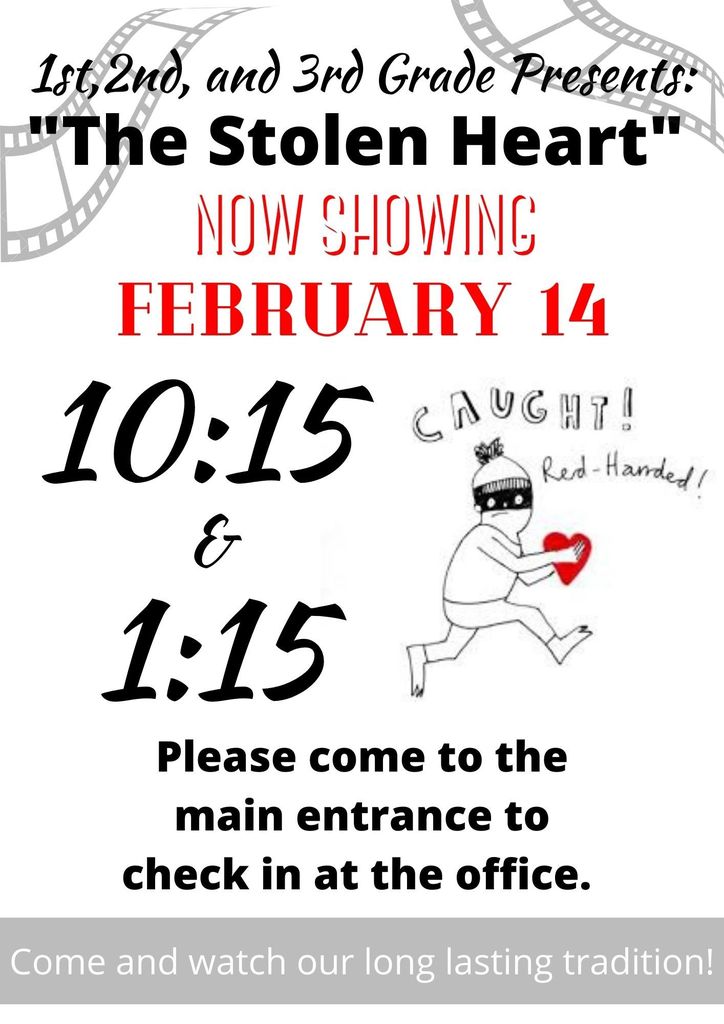 Bookmobile Reminder!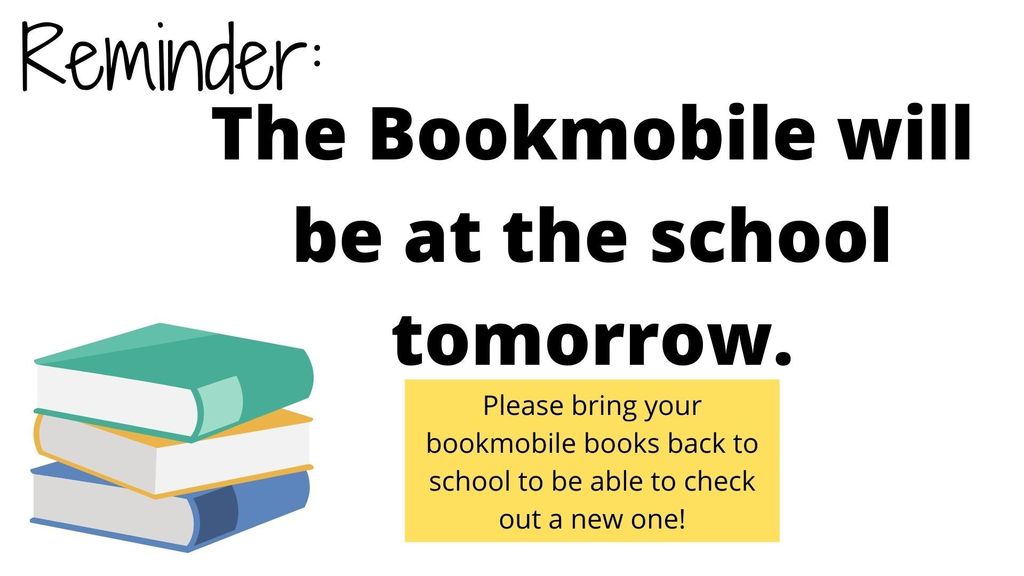 Rural bus students will be dismissed at 1 pm today. Non-rural students will remain in school until regular time. There are no after school activities or practices.

Tomorrow is a Focus Friday. Also, there is no school this Monday, January 17, 2022, because of Martin Luther King, Jr. Day.

Congratulations to the January students of the month, Hunter (high school) and Addison (elementary school). Good job and congratulations on your recognition!!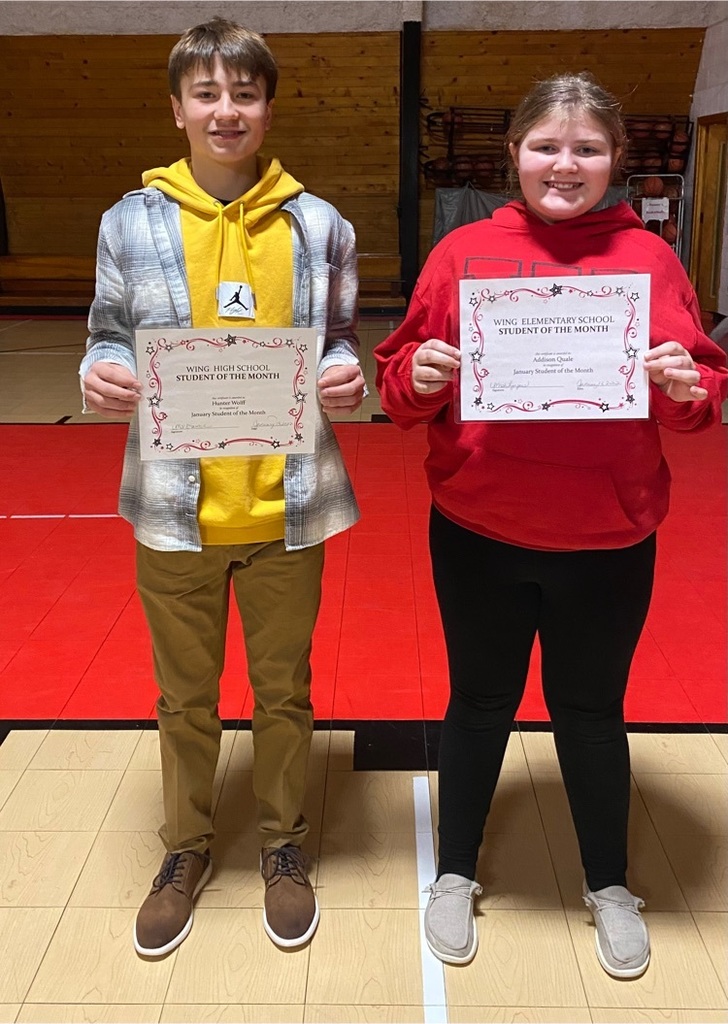 The student council is hosting a Pennies for Patients fundraiser to benefit the Leukemia and Lymphoma Society.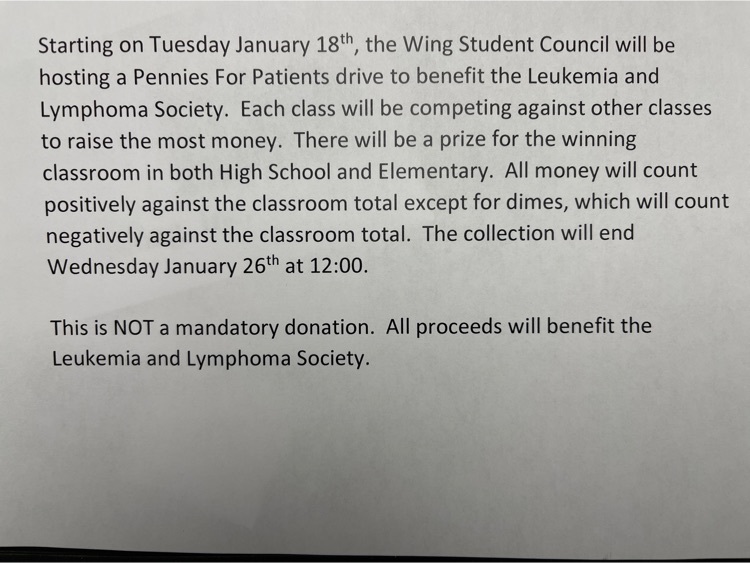 Congratulations to all students who made the honor roll for the Fall semester.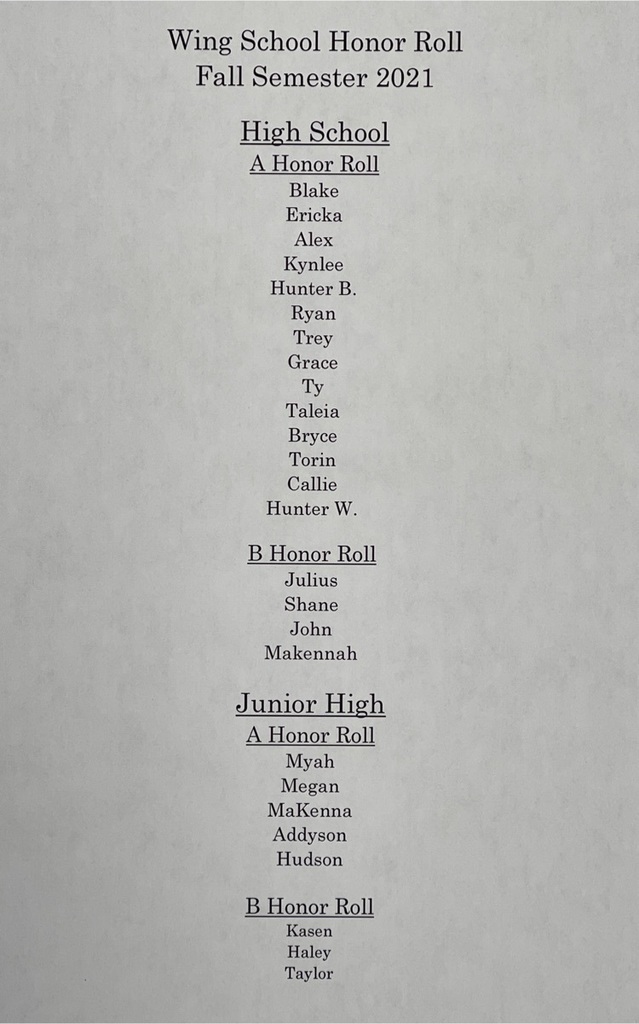 These two individuals were recognized in December as being selected as the Student of the Month. Keep up the great work!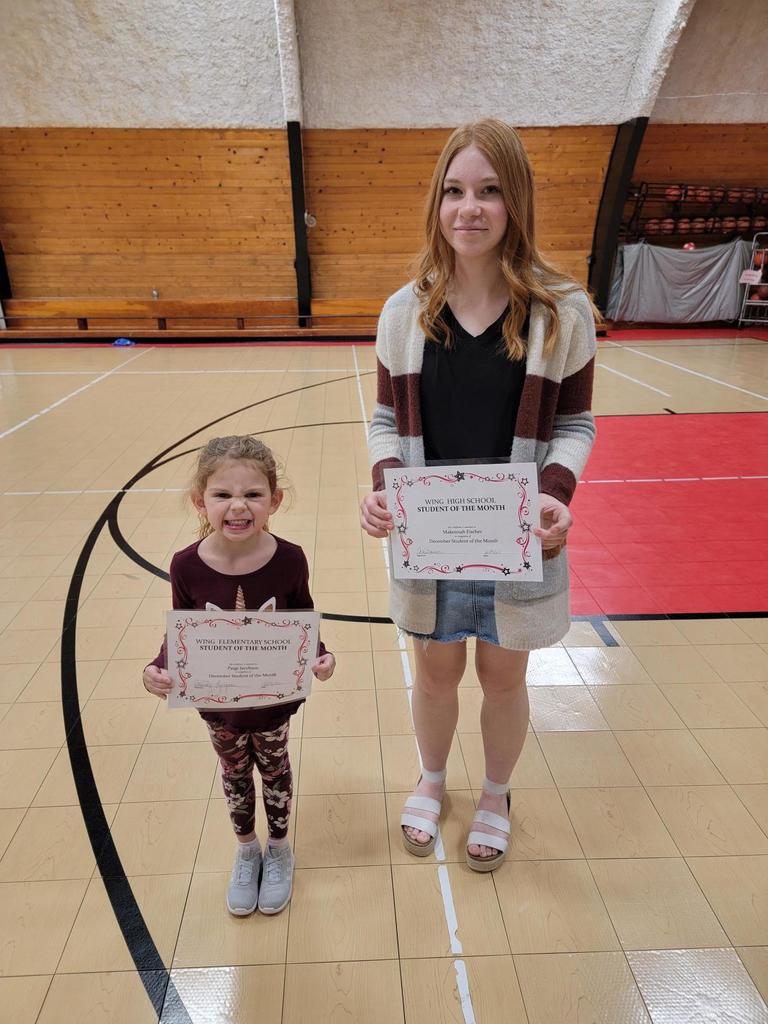 Earth Science Oreo Cookie Tectonic Boundary Lab!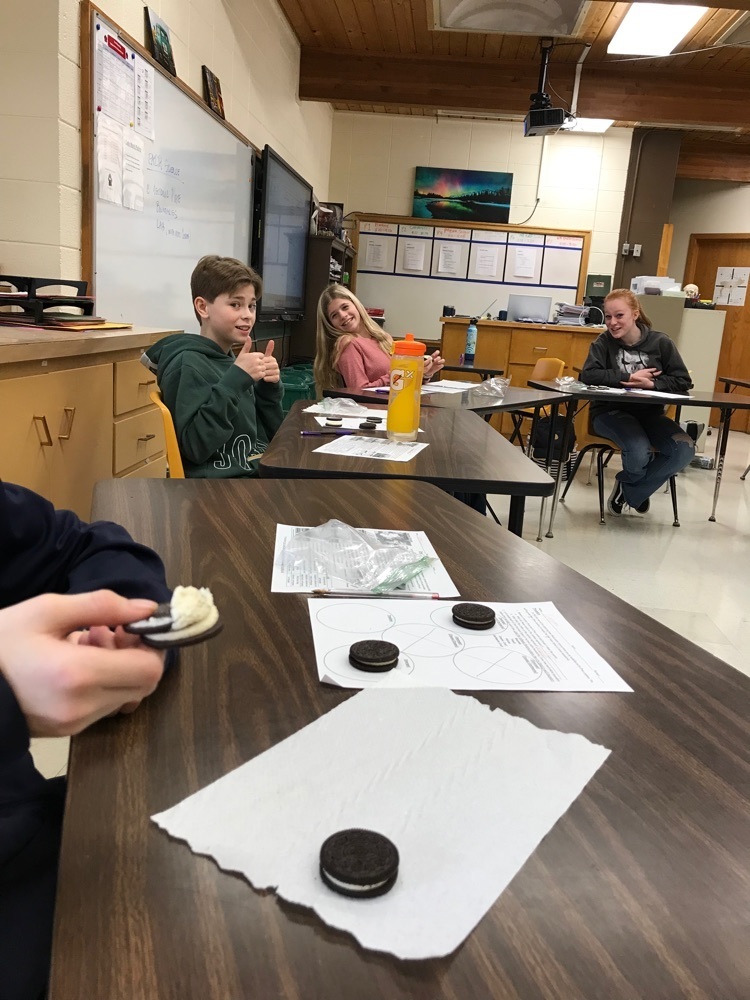 Starting out the year, 5th & 6th grade students are learning about the original 13 American colonies. Their assignment is to recreate a New England, middle, or southern colony using Minecraft.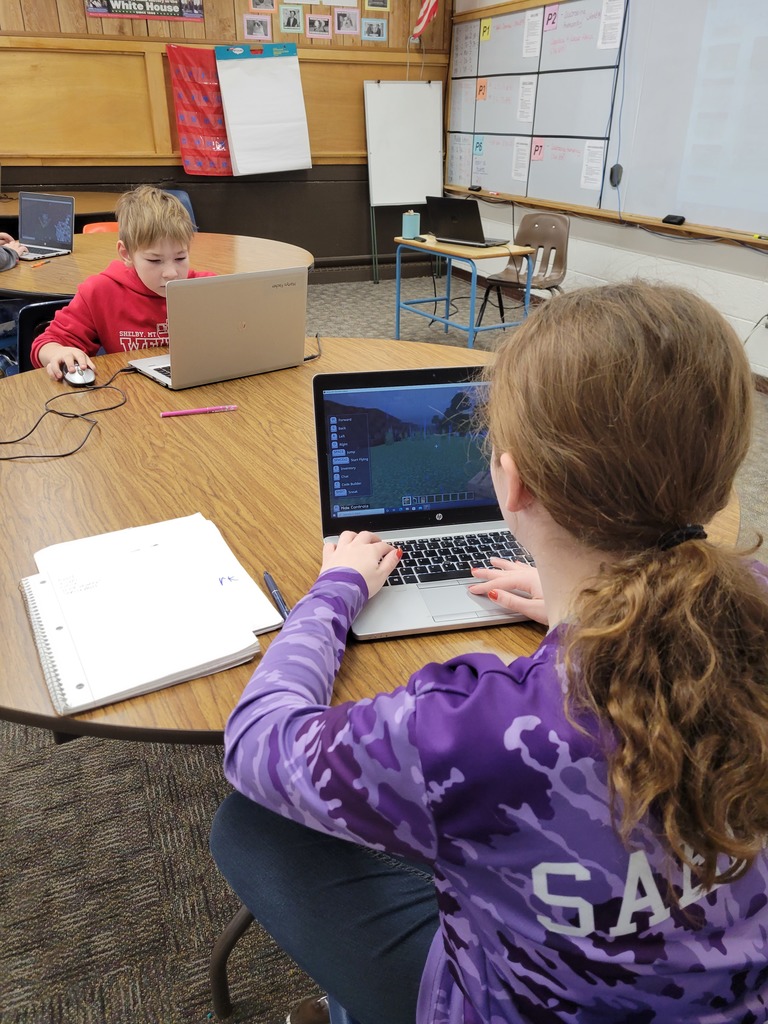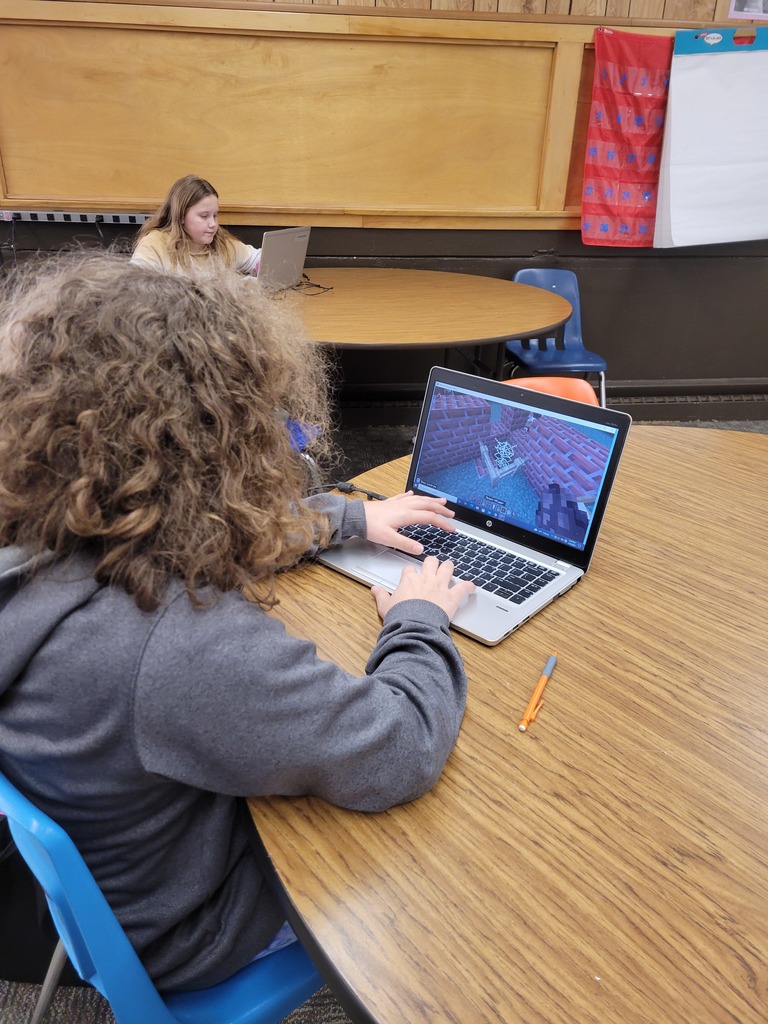 Wing FFA members attended the Winter Leadership Conference over the weekend. They were pushed out of their comfort zones and placed into various sessions that provided learning opportunities!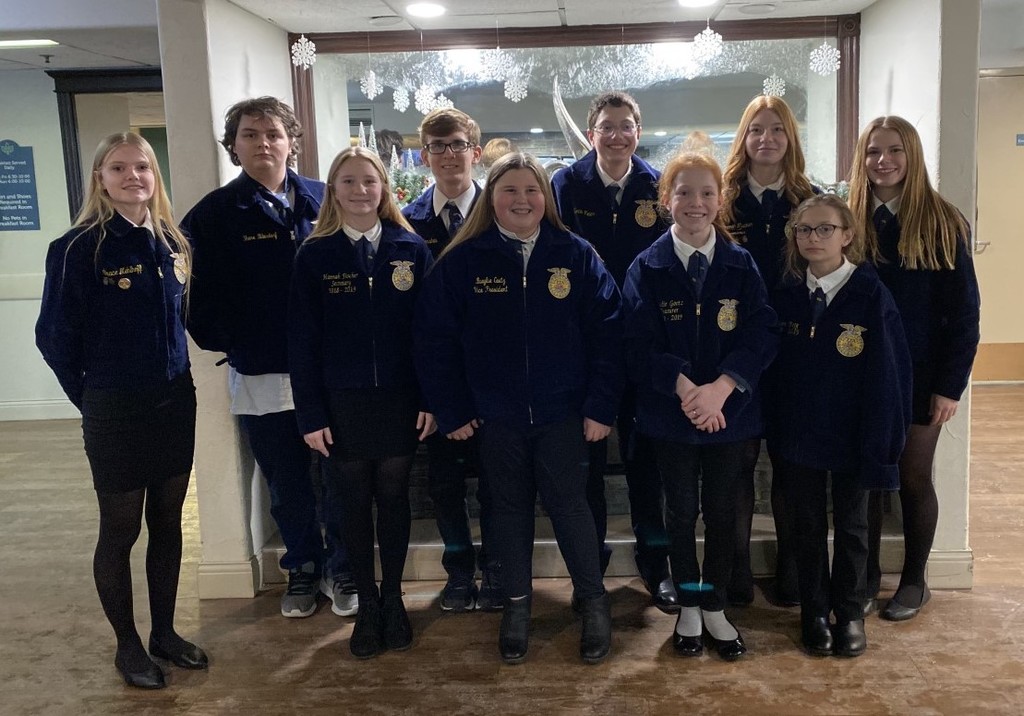 Tonight is our Family Fun Night! All are welcome to join. We will be serving tacos as the free meal. There are several prizes, bouncy inflatables, and carnival games to play. We look forward to seeing you there. The gym doors will be unlocked for entrance!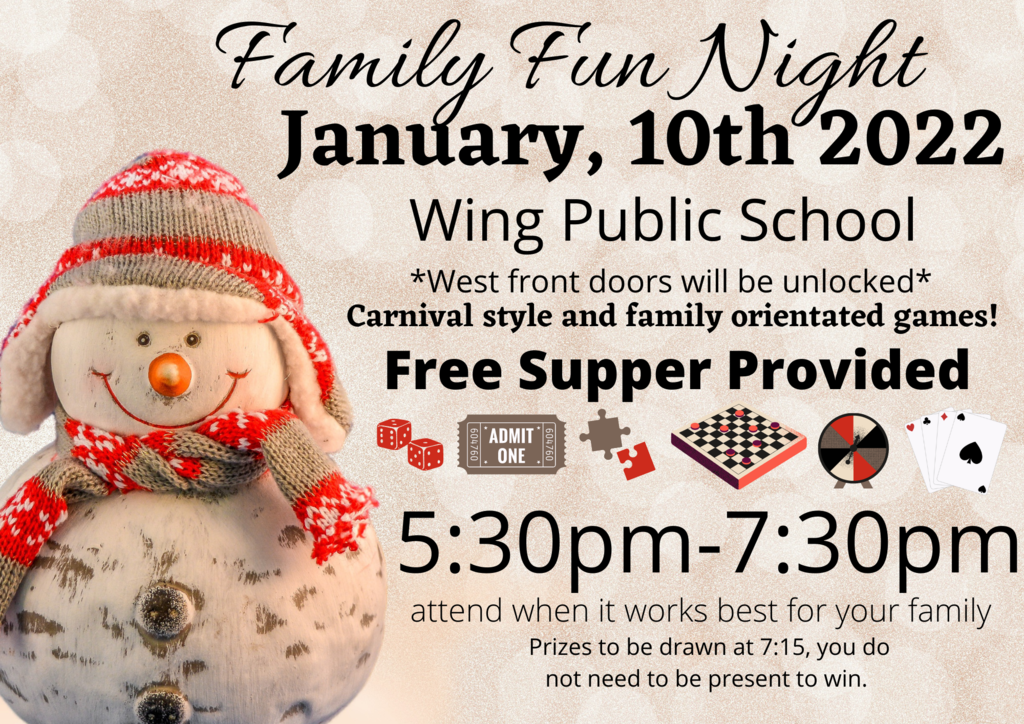 Thanks Officer Sterna!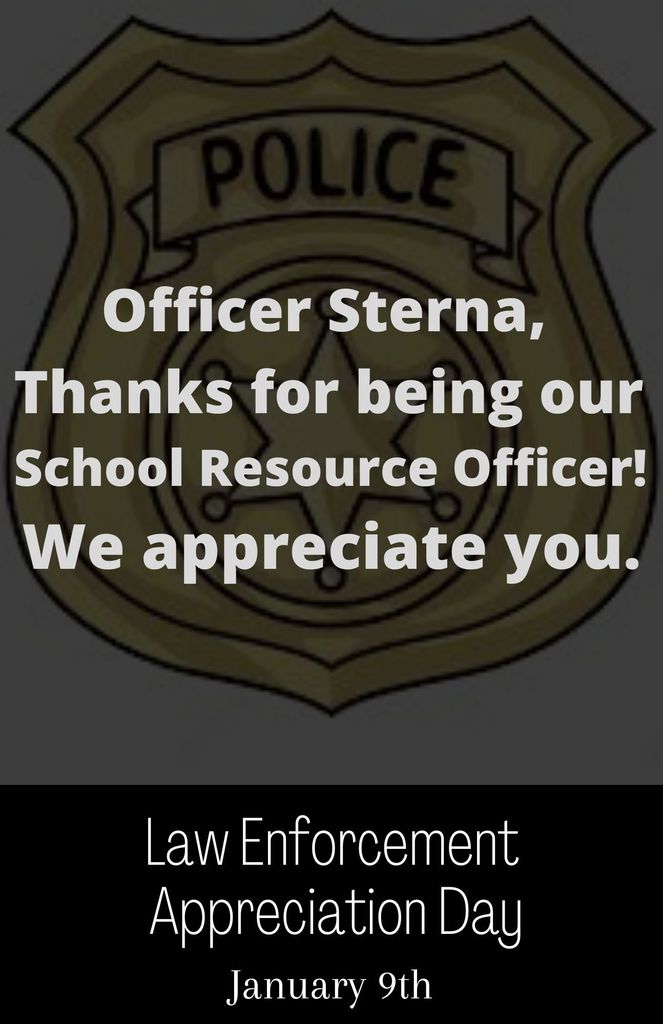 Biology Owl Pellet Lab!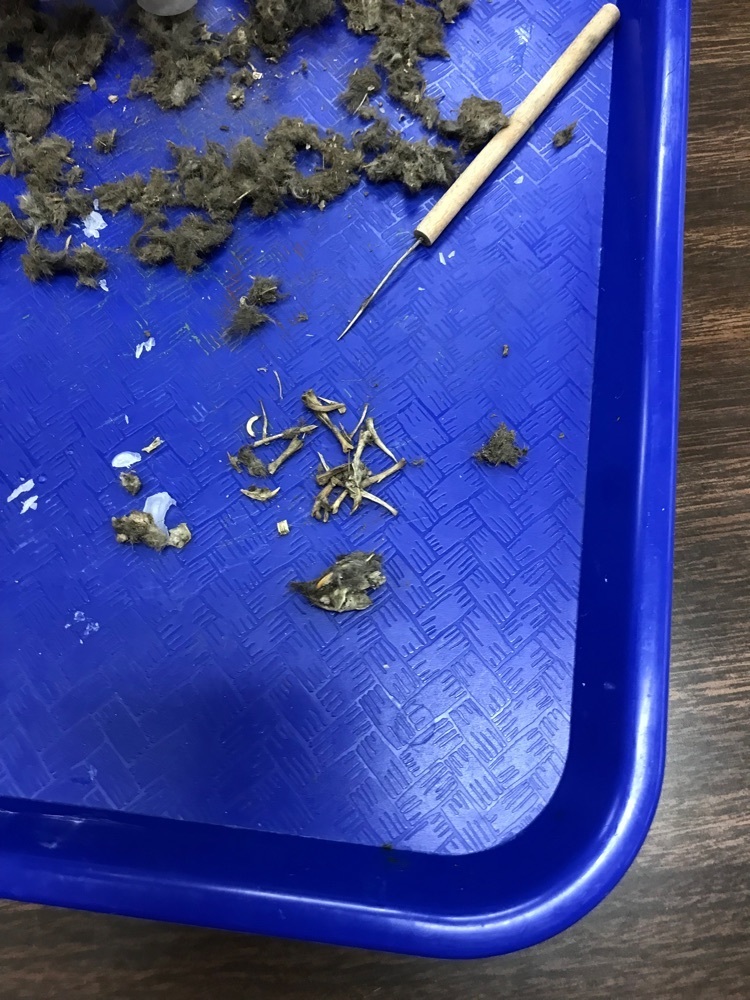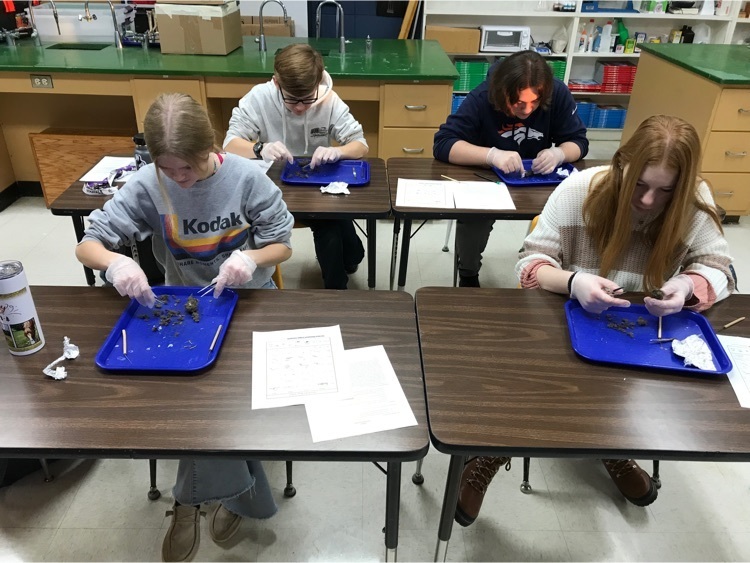 All Three Gas Laws. Peel a hard boiled egg and watch it pass in and out of a glass flask!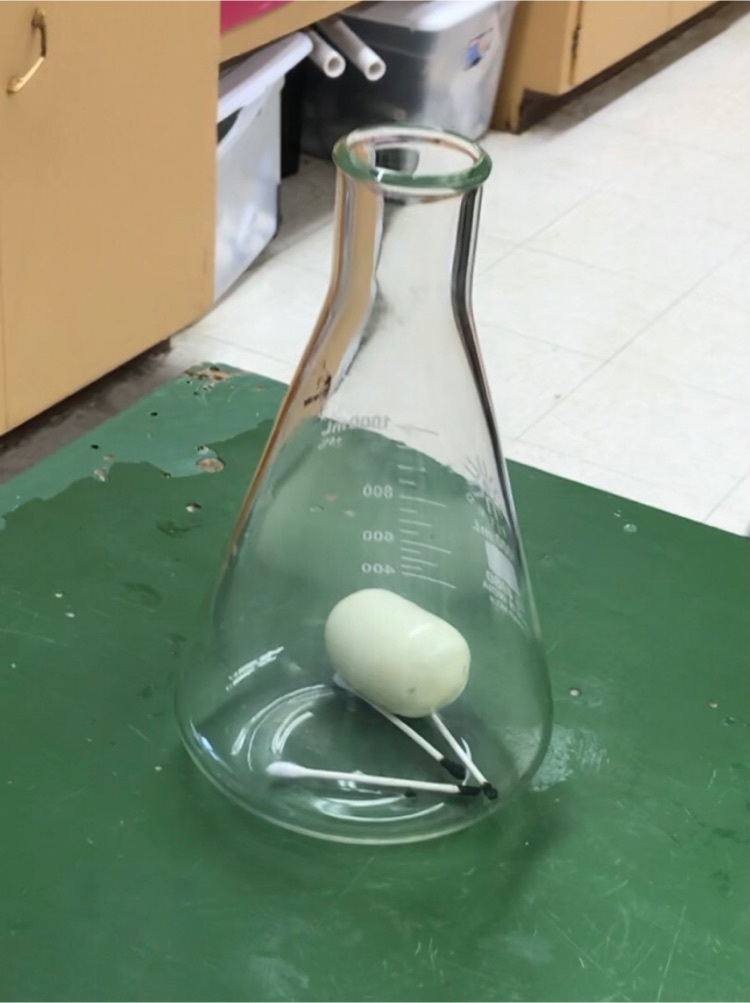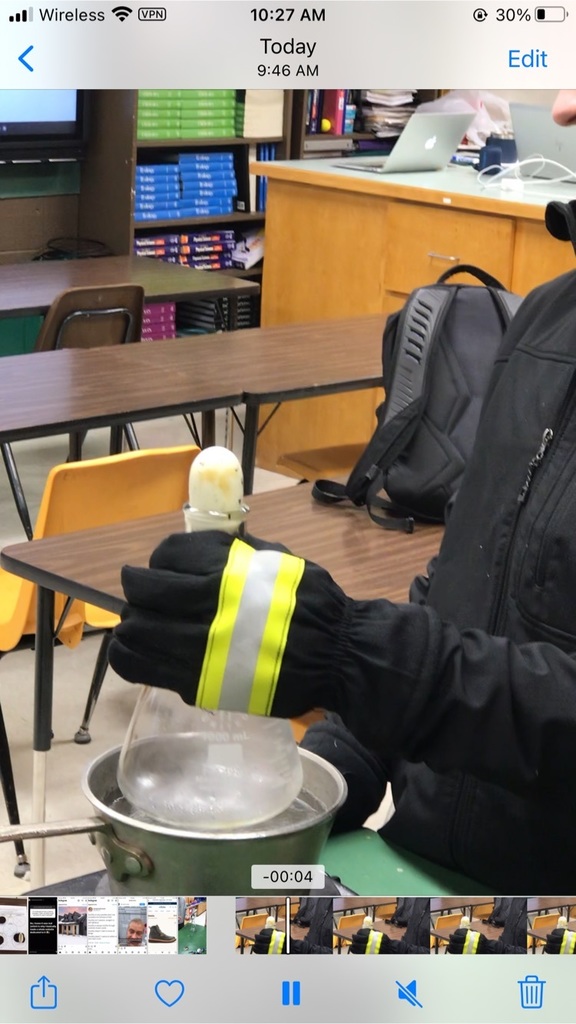 Family Fun Night is coming soon, Monday, January 10th! Come enjoy inflatables, carnival games, great prizes, and a free meal!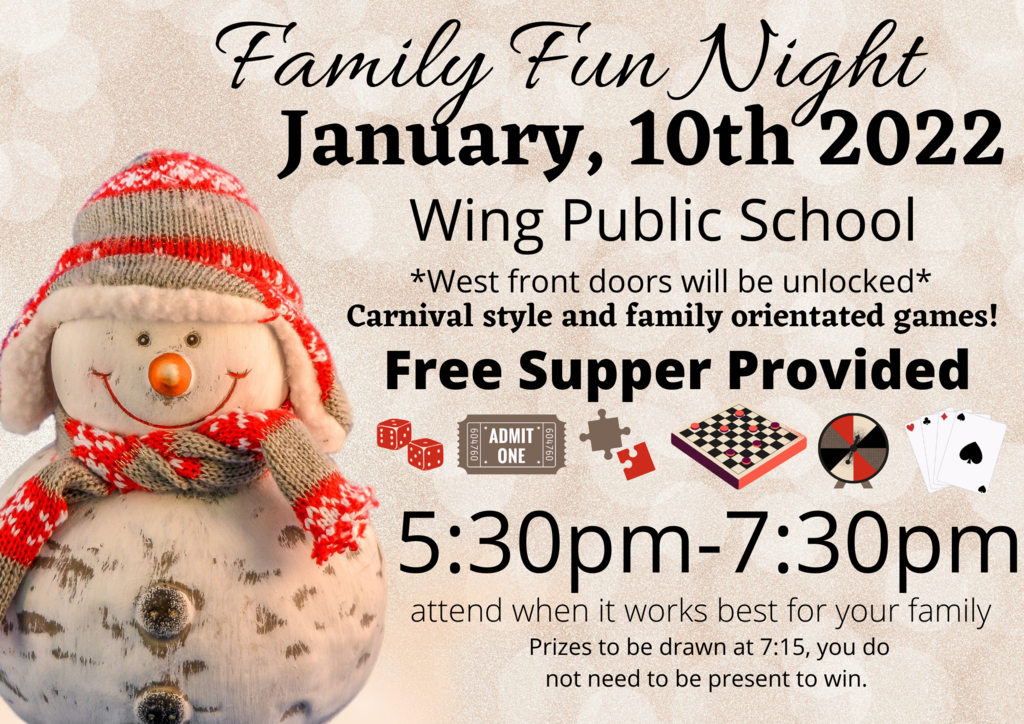 Bookmobile Reminder!