Once every two weeks, the Wing Writing Club meets after school to share their poems, short stories, and other creative writings. The kids get writing ideas, give each other feedback, and enjoy some treats!
Today was gingerbread day in pre-k/k. The sneaky gingerbread man had us go all over the school looking for clues, we had to problem solve our way to the gingerbread man who was hiding in the classroom the whole time!!!!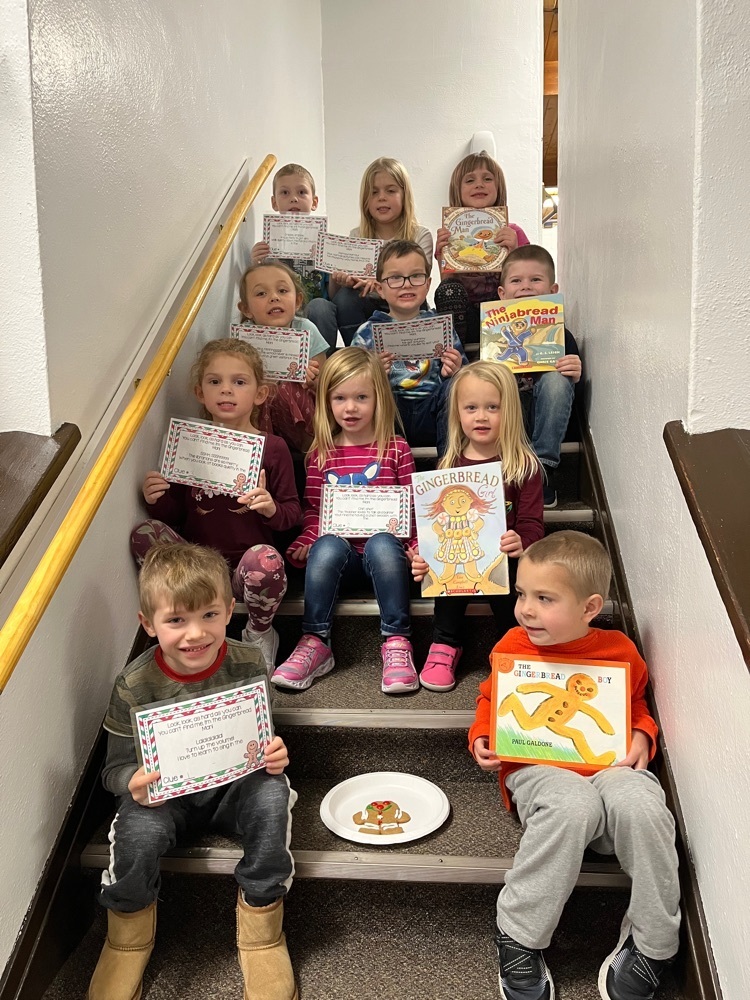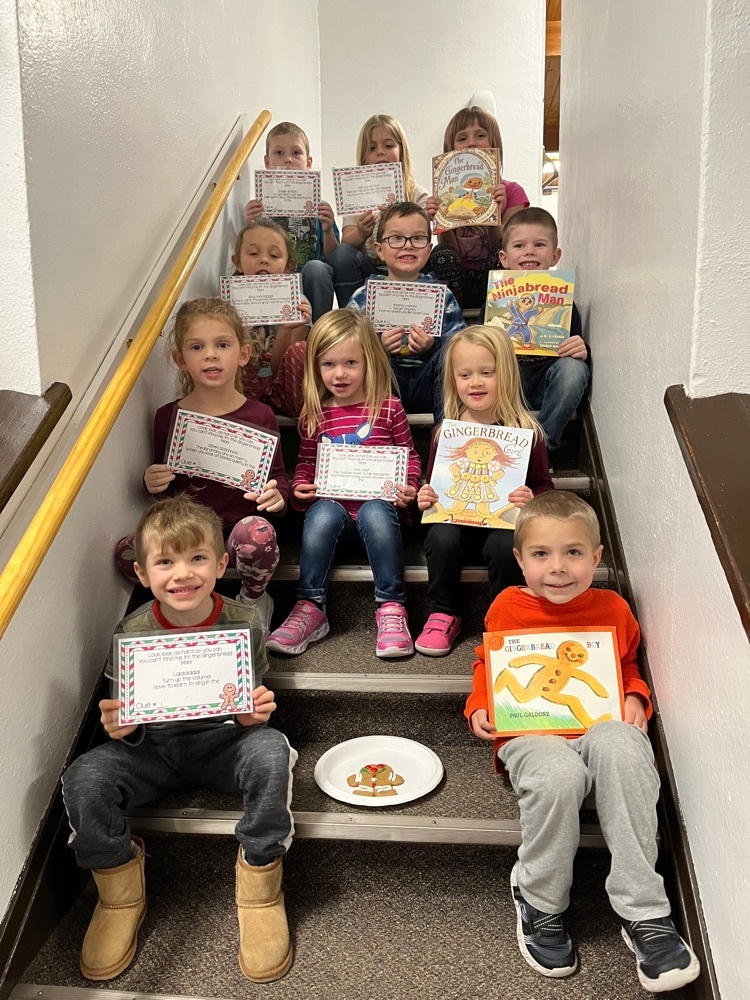 Middle school students worked on team building activities in PE today!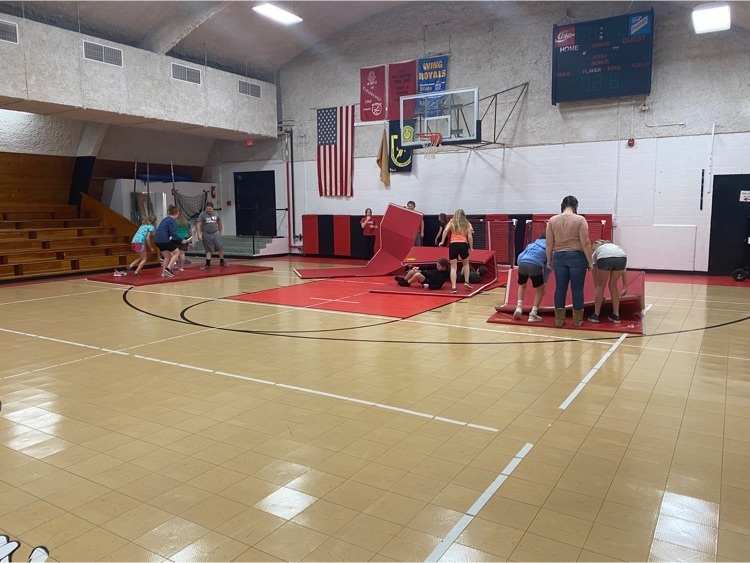 Just a reminder that tomorrow is a Focus Friday. Have a great weekend!!

Here is a dress up schedule for those that would like to participate!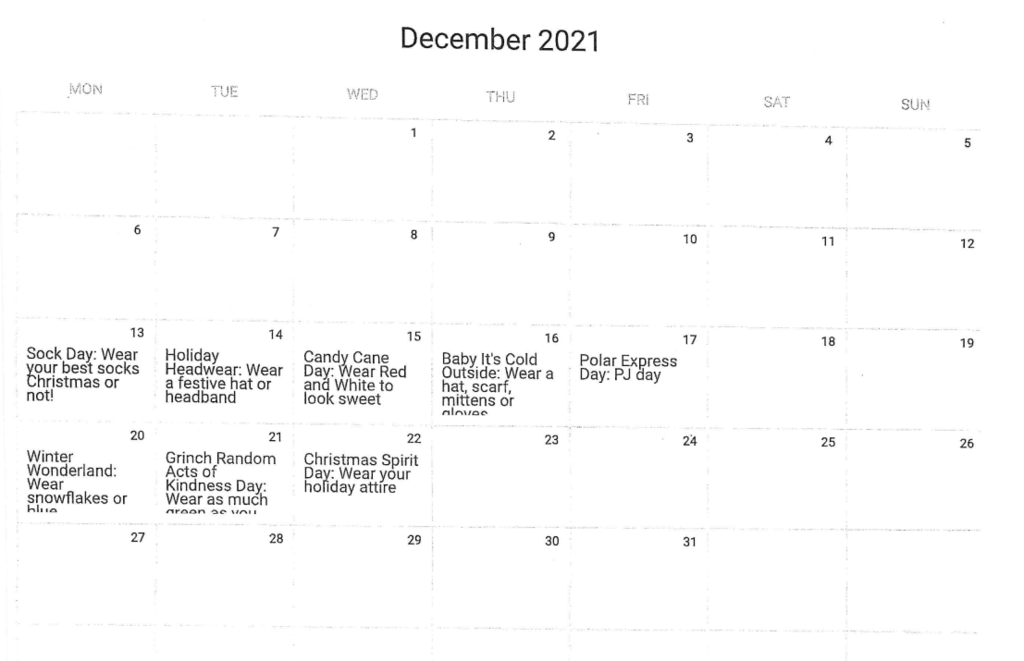 Science has been busy with labs: Acid-Base lab for Chemistry. Dissections for Biology and Earth Science Model builds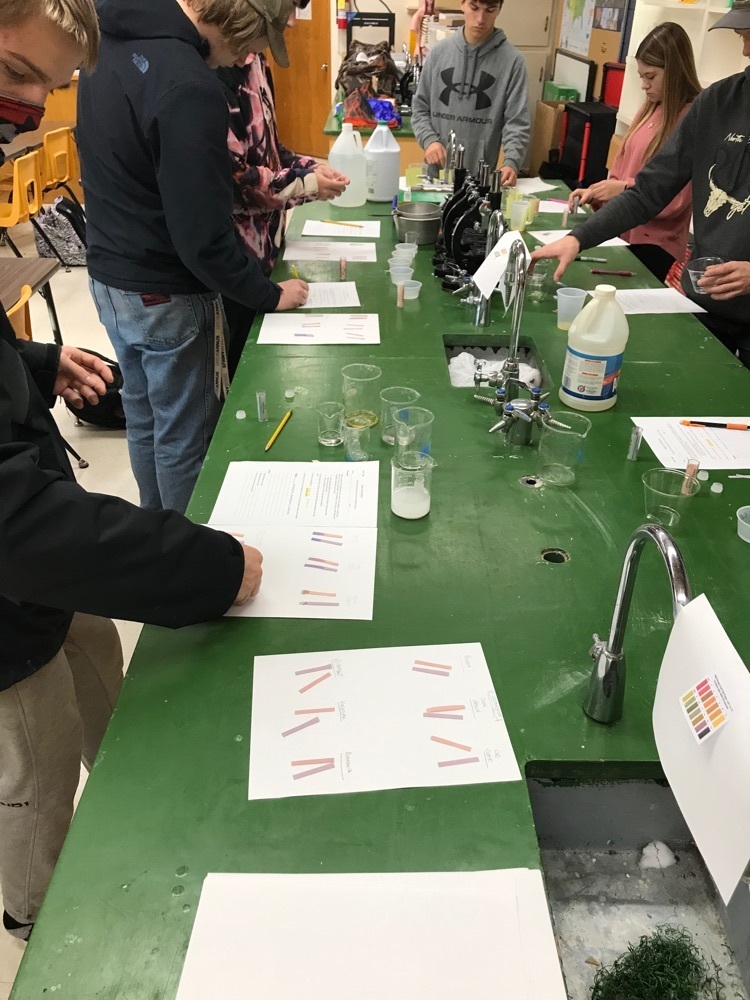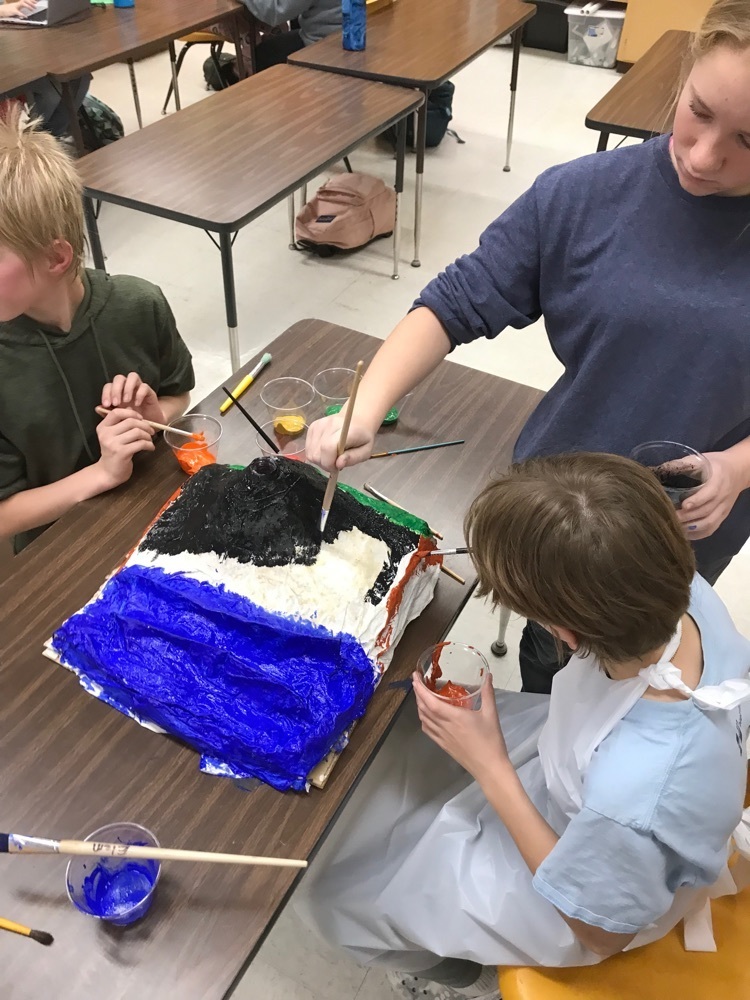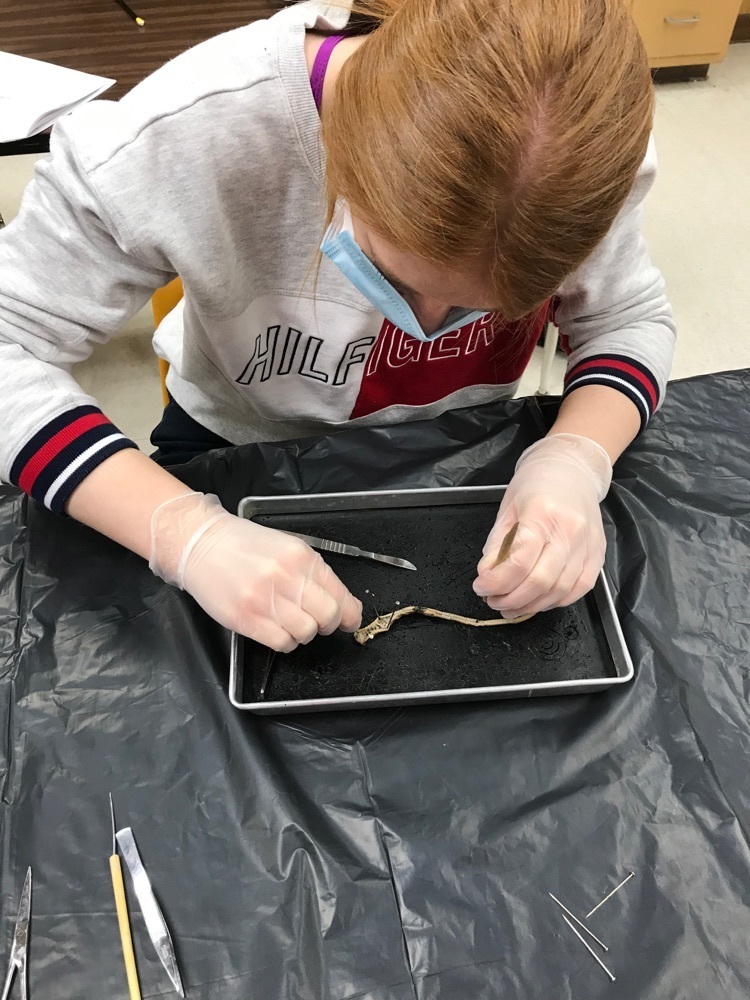 Bookmobile Reminder!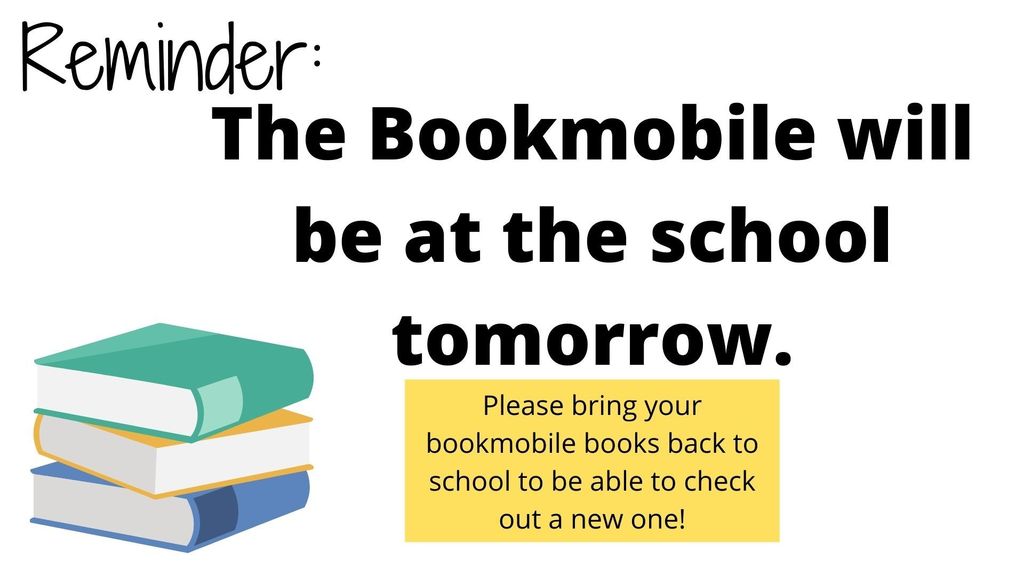 The student council is hosting an angel tree to benefit the Salvation Army again this year. There are already only a few tags left so if you'd like to fill one they are due back to the school by Thursday December 9th. Please do not wrap your donated gifts. Thank you.

RSVP's are due December 6th. Please call the school to ensure a meal is made special for you and your family!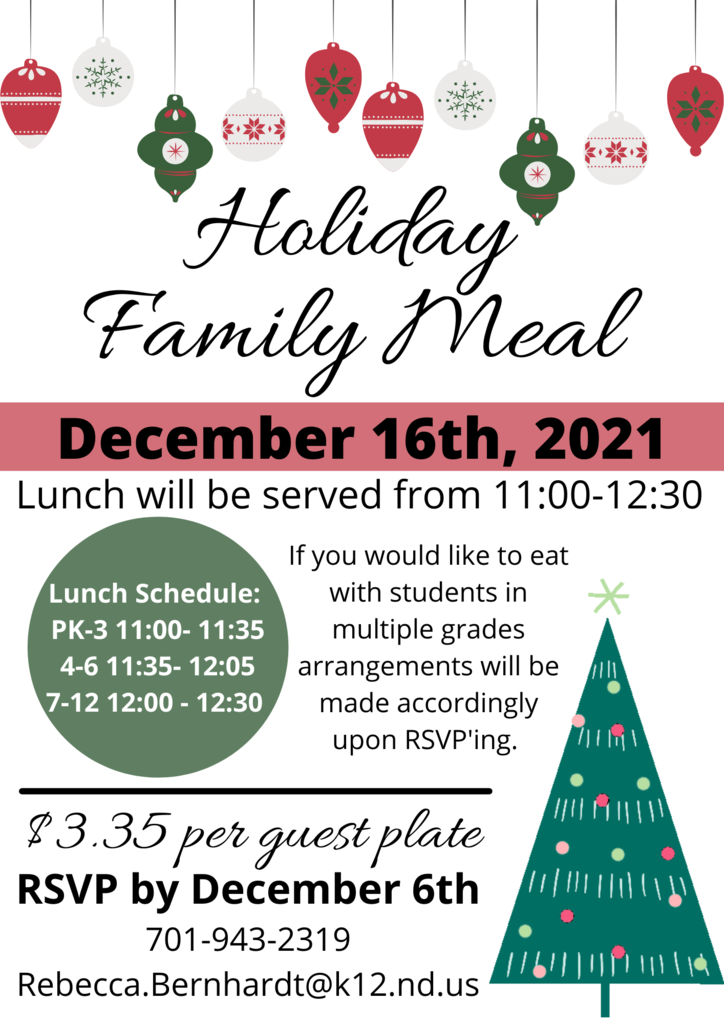 Family Fun Night will take place January 10th, at the school. Make sure it is marked on your calendar to spend a fun evening at the school! We have been collecting prizes and a sampling is attached! If you would like to help with the event or donate a item as a prize, please reach out to Mrs. Lyngaas at 701-943-2319 or by e-mail at
Cassidy.Lyngaas@k12.nd.us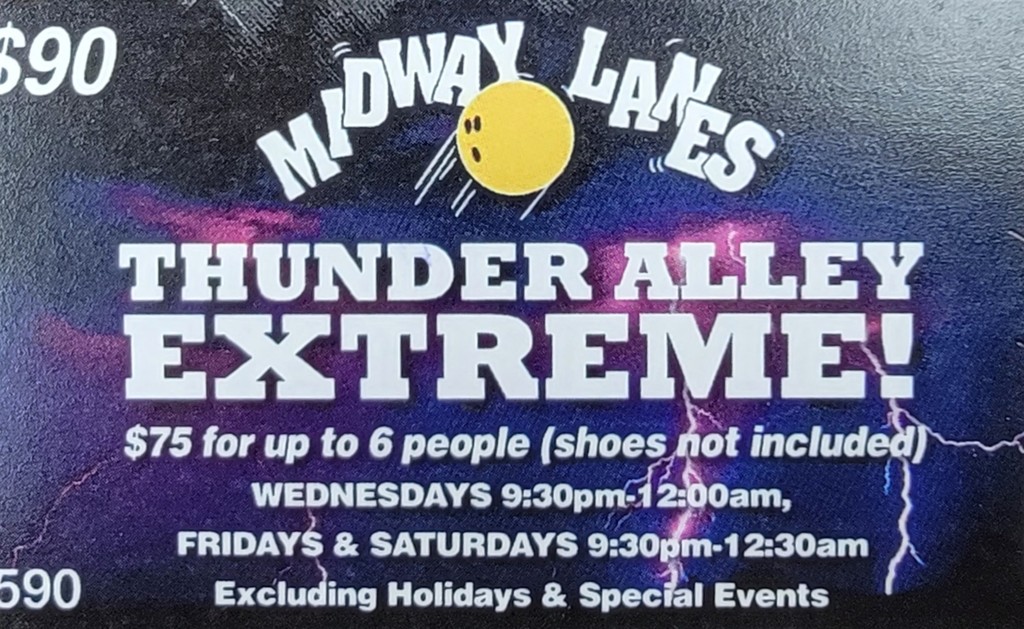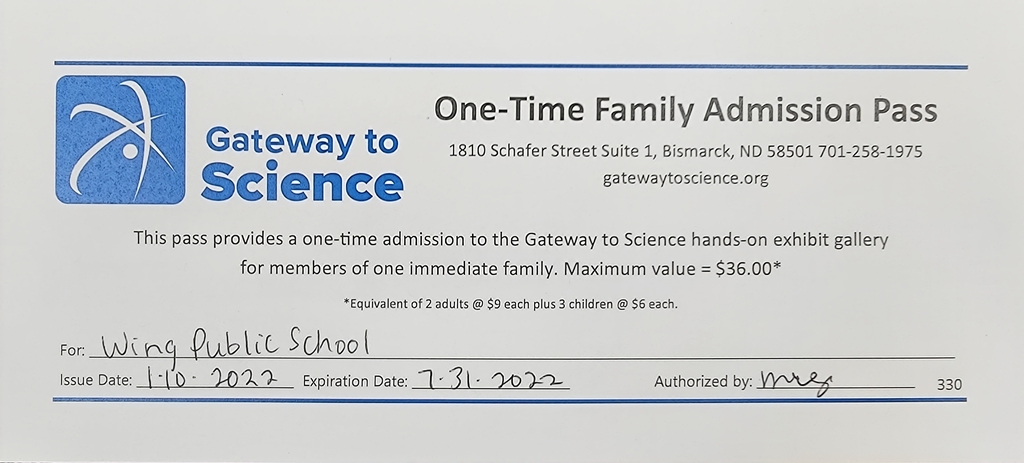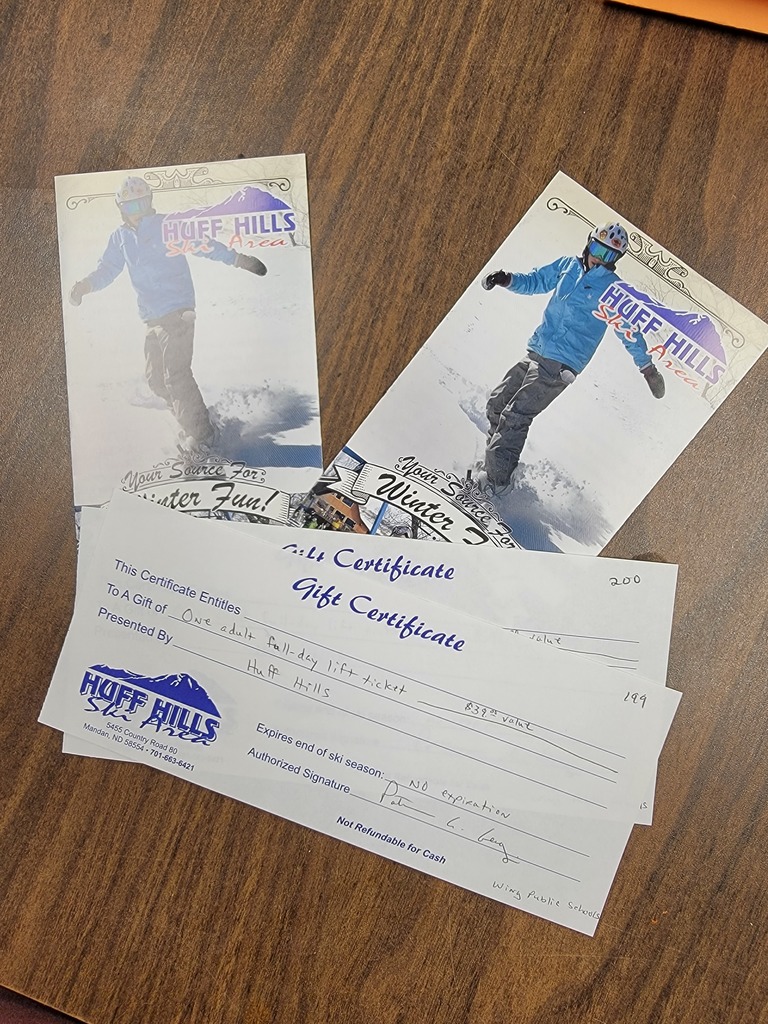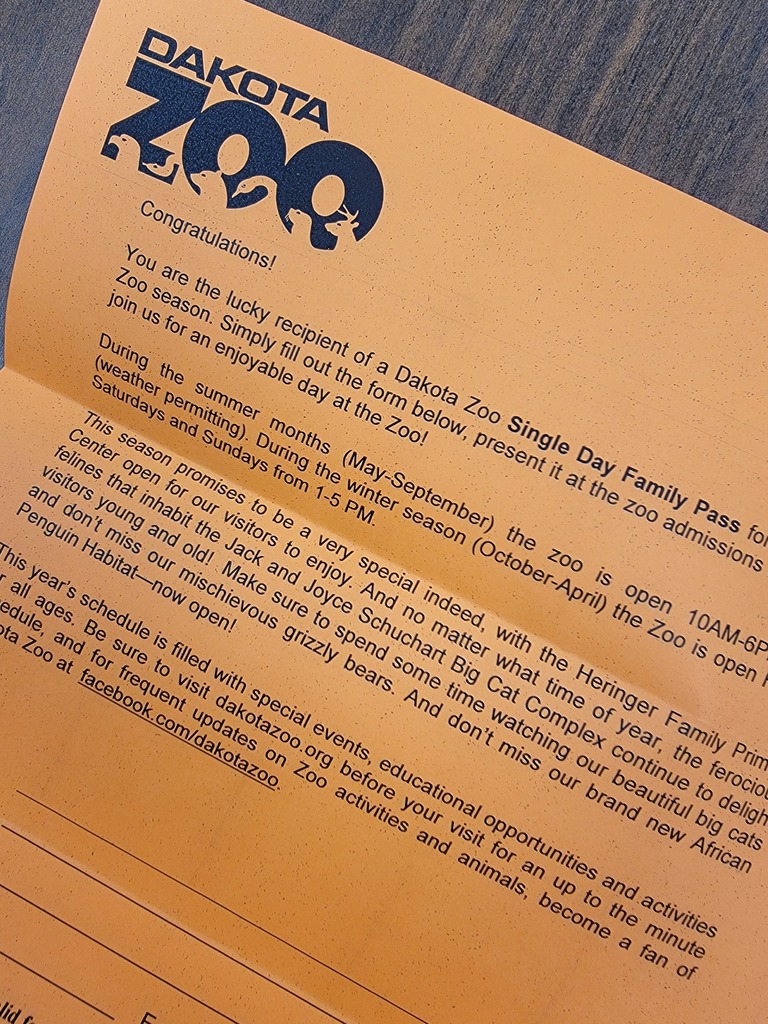 Reminder: This week Thursday (December 2nd) is the Elementary Christmas Program. We will begin at 5:30 pm. Hope to see you there!

We raised over $200 for the Alzheimer's Association.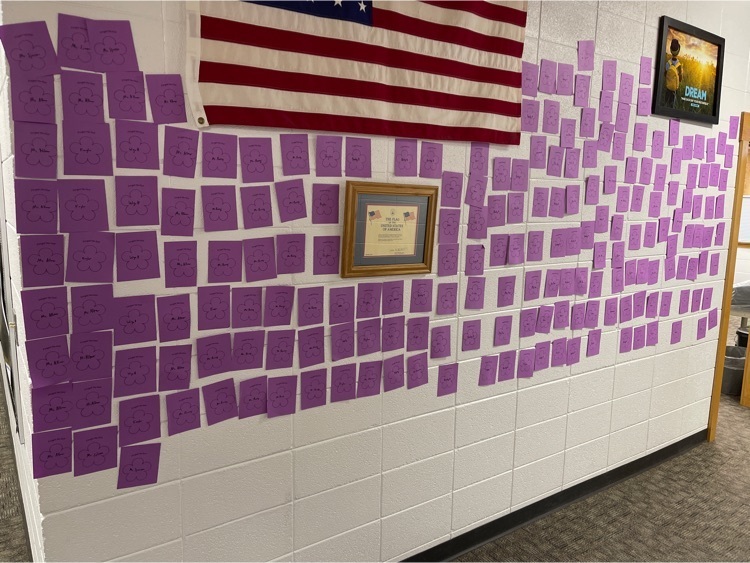 Science in the Fox Den - Part 2: Whatever Floats Your Boat!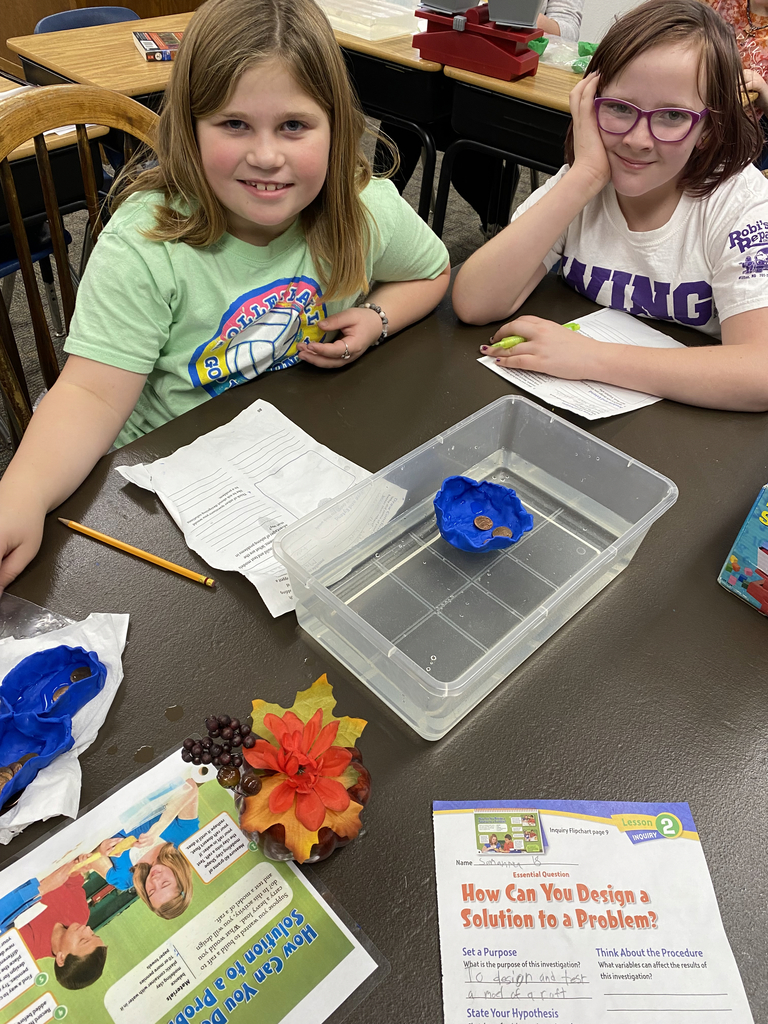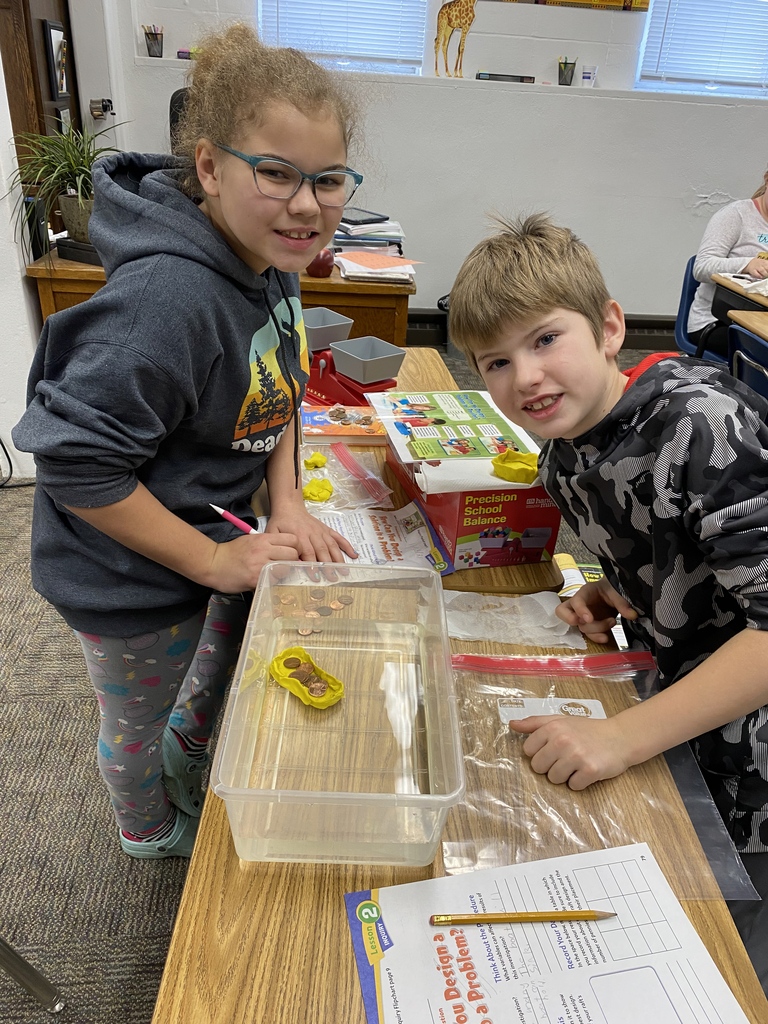 Science in the Fox Den - Part 1: The Design Process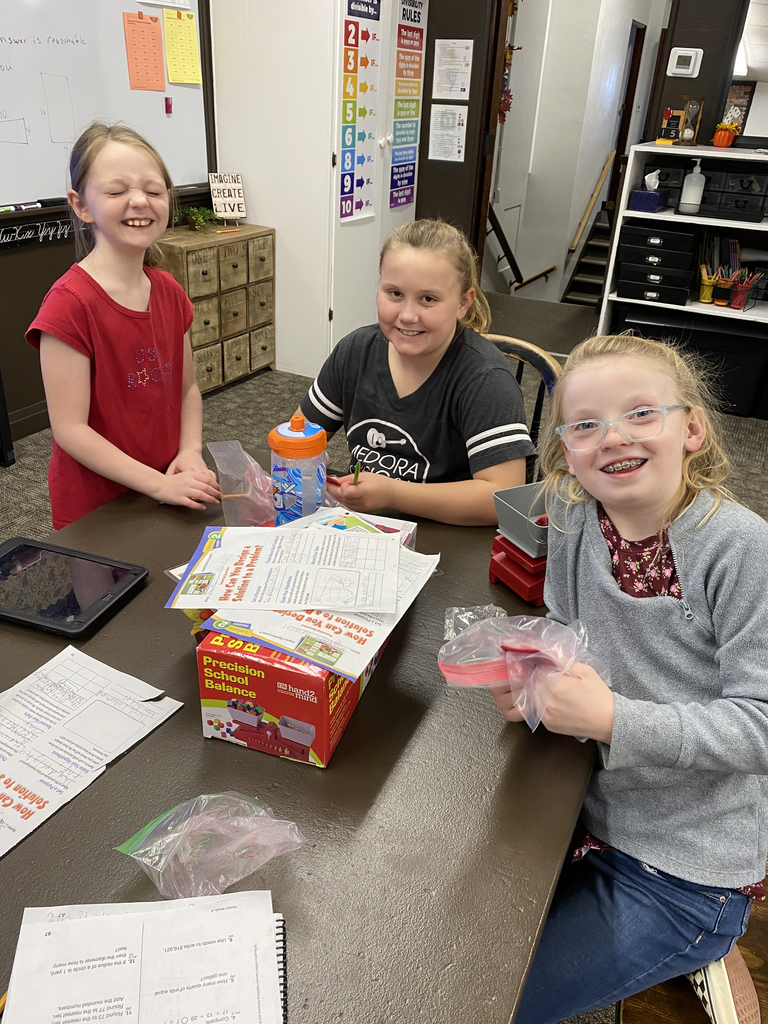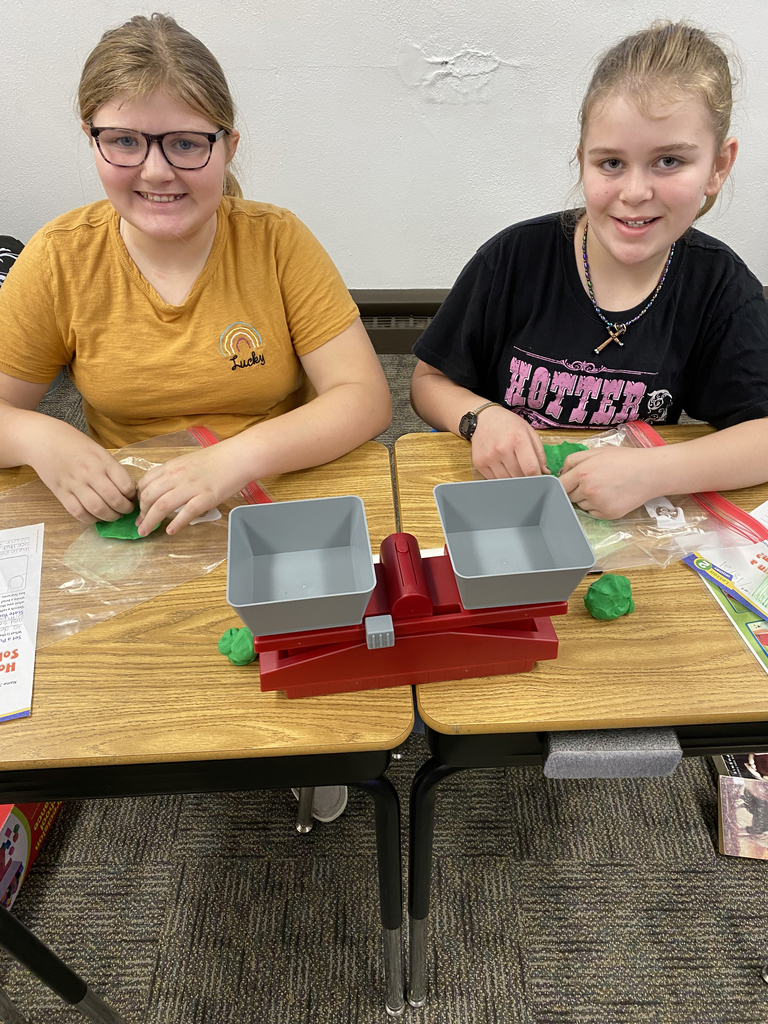 Pre-k and K doing the Turkey Dance Freeze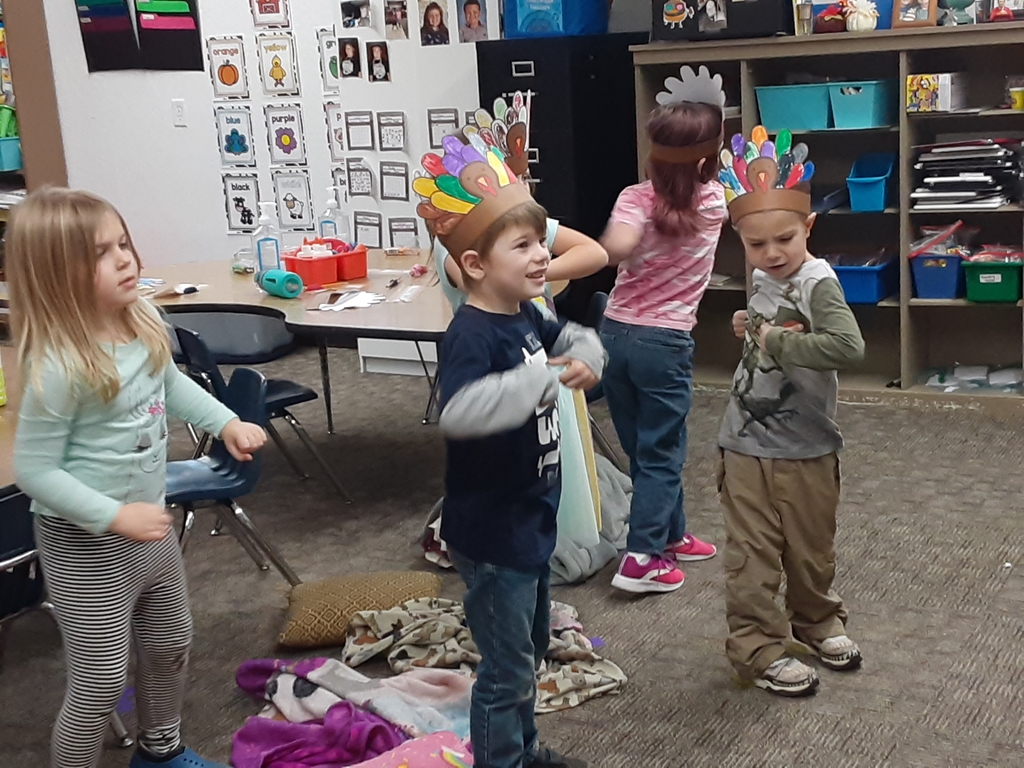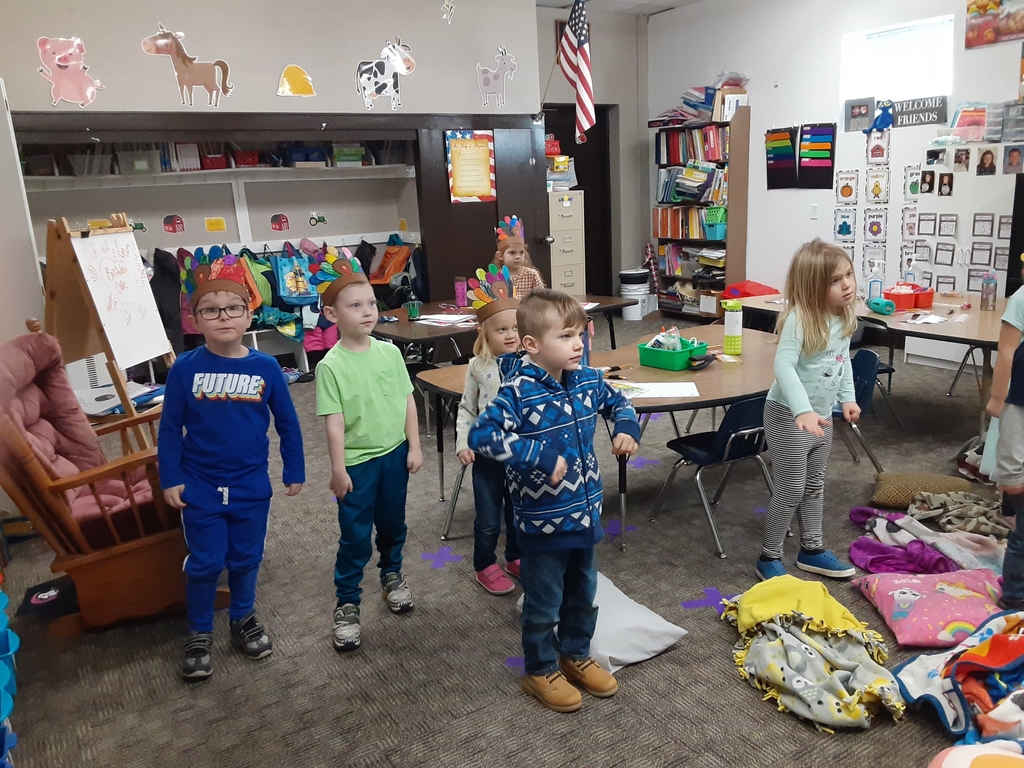 Today some of our juniors and seniors gave their time and volunteered at Heaven Helper's Soup Cafe. Good job kids!!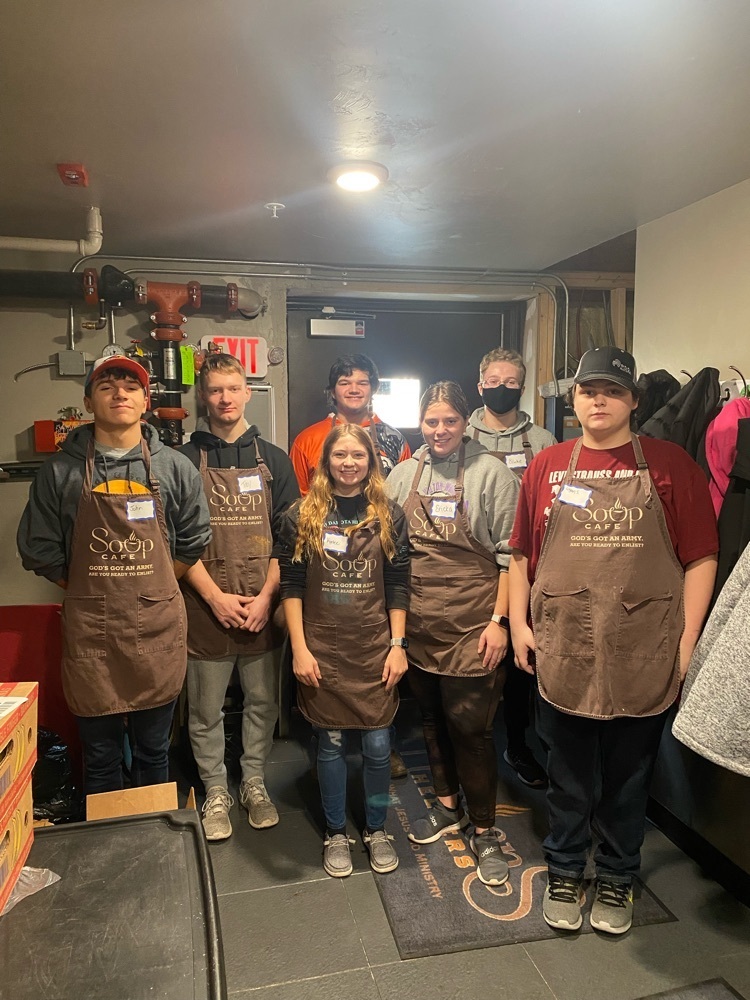 Southern McLean Awards Banquet is Tuesday, November 23rd @ 7:00 pm in Wilton. The banquet will be for football & cross country and dessert will be offered. Athletes are asked to dress nicely for the banquet. Roughrider gear and jeans at a minimum.

Blake was selected for both the UND Honor Band and the UND Honor Choir and has chosen to participate in the band. Great job!

Believe it or not, but the Elementary Christmas Program is coming up on December 2nd. This information went home with your students today, but I didn't realize until after they went out that there are two dates listed on the informational flyer. The program will be on DECEMBER 2ND at 5:30 pm. I also included the treat schedule as well. The music boosters would greatly appreciate any help you can give.